Several years ago, I was given a book entitled 212: The Extra Degree.  The basic premise is the following:
At 211º water is hot. At 212º, it boils. And with boiling water, comes steam. And steam can power a locomotive. The one extra degree makes the difference. This simple analogy reflects the ultimate definition of excellence. Because it's the one extra degree of effort, in business and life, that can separate the good from the great.
This week, our church has been focusing on that one degree of change, that one single degree that makes a world of difference.  Whether it's the pinpoint accuracy of an arrow shooting from an archer's bow or the meticulous charting of a navigator on a ship, one degree can mean the difference between reaching your goal or straying far from it…and ultimately between life and death.  Spiritually speaking, that one degree of change have a tremendous impact on not only our daily lives but also on eternity.  And this morning, the question was asked:  will you be the one God uses?
That question – those 7 simple words – challenge me deeply.  Because I can never fully know God's plan this side of eternity, I must constantly follow, obey, and submit my wants and desires to His will and His plan.  Because I can never fully see the far-reaching effects of my words and actions, I must continually be on guard against unkindness, favoritism, or hypocrisy.  Because I can never completely anticipate God's timing or comprehend the scope of His knowledge, I must actively take advantage of opportunities that He brings my way.
Often, that's hard.  I get tired.  I get overwhelmed, emotionally and spiritually.  I'm afraid of what the commitment will cost.  I don't have time.  But in the grand scheme of eternity, those are sorry excuses.  And quite honestly, God doesn't ask of me what He's not willing to provide.  I've got the resources of the King of the Universe at my disposal.  All I have  to do is ask.
And so that questions stirs my heart again:  will I be the one God uses?
As I ponder this question, I'm reminded of a song that was released shortly after I graduated from college.  Despite the mullets, big hair, shoulderpads and pegged jeans depicted in the video, the message still challenges me even after all these years…will I be the one God uses?  
The answer is, simply, yes.  May my heart remain yielded, willing, and ready.  Ready to help.  Ready to serve.  Ready to do the work.  Ready to be the one degree of change that can make a difference in the world.
Once upon a time, there was a girl who wasn't a runner.  She decided one day to start not running and she didn't like it so much, she kept not doing it.  After awhile, another friend started not running with her, and eventually – in January, 2012 -  they didn't run a 5K together: The American Cancer Society's inaugural Relay for Life Fight Back 5K.
The next year, the two of them decided not to run this same 5K again, but this time with their families.  On this chilly, grey winter morning, they didn't get up early and meet at Stonebridge United Methodist Church for the American Cancer Society's 2nd annual Relay for Life Fight Back 5K.
The girl who doesn't run didn't stand in line to pick up her son's registration packet, and she didn't help him get his bib number attached to the front of his sweatshirt.
Her friends and family didn't stand in the cold, impatiently waiting for the starting gun's signal.
When the gun sounded, the girl who doesn't run started out first.  Knowing that she *really* hadn't run in over a month, her main concern was simply finishing.  She *really* wasn't trying for  a personal record, and since last year's event ended with plantar fasciitis in both feet, she knew she would easily beat her previous time.   But also recognizing the significance of this cause – fighting back against cancer – and having a personal connection to it, she also wanted to push herself…to "fight back" in her own way.  The course was hilly and challenging, every step reminding her why she doesn't run.  But as she found herself surrounded by other non-runners, she discovered that strength, that desire, that thirst for victory, for personal achievement, for making it count.
So she didn't push herself to run hard, and she didn't keep running when she felt like walking, and she certainly didn't dig deep running up those steep hills.
And when she didn't cross the finish line at exactly 32:00, it wasn't a mere 30 seconds off her official PR from last year.  She certainly wasn't proud of herself.
Her husband wasn't pumped about the chance to participate in his very first 5K.
And he definitely wasn't excited to do his victory dance over cancer.
Her family didn't enjoy the chance to walk/run with friends along the course.
And when they didn't cross the finish line, they certainly weren't proud of their accomplishments…or ready for the breakfast of champions at McDonald's.
In fact, it wasn't so much fun, they can't wait to not do it again next year, when perhaps they'll all be a little better at not running.
Ah, January 1.  That glorious day when we say "good bye" to the old and "hello" to the new.  That day – that singular day – on the calendar when the blank space of 365 unknowns spreads out before us like a book waiting to be written.  That day, much like the first day of summer vacation, when the mere possibility of what could be brings forth hope, optimism, and the belief that one year from now we can be so much more, so much better, so very different from what are – and where we are – today.
After 4 decades of new years, you'd think I'd develop some cynicism.  You'd think I'd have learned from all my past efforts.  You'd think that after living the repetitive cycle of trying and failing, trying and failing, trying and failing innumerable times that I'd be "over it", that I'd chuck all those good intentions into the trash bin along with last night's noisemakers and confetti poppers.  And yet, I find myself here, sitting at my computer, dusting off the old blog, somehow believing that it is possible – and even probable – that THIS year becomes the year I finally achieve.
I confess.  Last year, I didn't even make resolutions. My philosophy for the year was summed up in one word: "REAL".  My reasons were personal.  The meaning was private.  My goals were simply between me and God, and I can honestly say He brought me to that place of "REAL."  Through experiences that were painful, humbling, exhilarating and beautiful, God allowed me to become more "REAL" in my relationships with Him and others, in my work and ministry, and in my personal pursuits.
The simplicity of a single word appeals to me.  Amidst all the clutter and busy-ness of my daily life, I like the focus of one word to direct my energies and efforts throughout the year.  One word to hold me accountable.  One word to gauge my progress.  One word to challenge me to step out, yet reign me in.  One word to inspire.  This year's word is simply: COMMIT.
Commit your activities to the LORD, and your plans will be achieved.  (Proverbs 16:3, HCSB)
In the year 2013, I commit the following activities to the Lord, trusting Him to achieve these plans:
spiritual activities:
This year I was deeply inspired by the book Wild Goose Chase by Mark Batterson.  This book describes the kind of Christ-follower I want to be: free to follow where God leads without being caged by fear or responsibility or guilt or failure, or anything else that Satan uses to try to discourage me.  This year, with God's help, I commit to reading through the Bible (again), to being part of a Bible study community, to being active in a life group where we can learn and grow and serve as a family, and to downloading and reading the weekly sermon study guides.  I also commit to helping my children establish regular quiet times and exploring how we as a family can incorporate prayer and Bible study into our busy and varied schedules.  And of course, I reaffirm my commitment to leading Moms in Prayer, strengthening the ministry of Promiseland through my role as Worship Director, and supporting the mission of Village of Hope, CASA, and other outreach efforts in the community.
physical activities:
2012 was  a year where I saw many physical goals set and achieved.  In 2013, I reaffirm my commitment to overall health and physical fitness, through developing a workable exercise plan that balances cardio, flexibility and strength training in both group and individual settings.  This year, with God's help, I will work to finally achieve my goal of running a sub-30′ 5K, a sub-60′ 10K and a half marathon in 2:20 or less.  Through a commitment to healthy eating, I will reach my goal weight and help my children make healthier food choices.
professional activities:
With the incorporation of my studio, God has certainly affirmed His plan for me professionally.  This year, I commit to honoring His leading and direction by working to improve not only my studio, but also myself as a teacher and pianist.  The first step will be to join a local piano teachers' association and become an active member in their meetings and activities.  In addition, I commit to studying and interacting with other professionals online, organizing my studio, and creating games and activities to strengthen my students' technique and theory.
personal activities:
Perhaps my biggest – and most ambitious – goal for this year is the fulfillment of a lifelong dream.  This year, I commit to producing a manuscript for publication.  Not on my blog, but on real paper.  Not self-published, but produced through an actual publishing house.  And to anyone who is still reading this blog, I promise a free, autographed first-edition copy.
Some people think 13 is an unlucky number.  But in this "unlucky" year, it's nice to know I have a sure guarantee.  If I commit these ways to the Lord, and allow Him to accomplish His plan through me, I am assured success.
Those are pretty good odds.
It's every parent's worst nightmare.
No, no, I'm not referring to the premise of this book.  I'm referring to the nightmare of losing yourself in a book like this, finding yourself swallowed up by the intrigue and heartbreak to the point where you can hardly put the book down and as a result end up staying up late into the night to finish…and then have to be on your "A" game as mom the next day.
Ugh.
But this book truly is about every parent's worst nightmare…or at least one of them.  Beth Cappadora, a thirty-something mother of three, solidly – if not happily – married, takes her children with her for the weekend of her 15th high school reunion…and her three-year-0ld son vanishes.  Kidnapped.  Gone without a trace, save for the one red shoe that fell off his small foot in the parking lot.
For nearly ten years the search goes on.  Leads grow cold.  Public interest, which was once sky-high, wanes.  Beth finds herself trapped between the mother she needs to be and the mother she can't be.  We see her relationships fray as friends, family, and even the police detective assigned to her case can't help her re-engage in life.  Beth simply exists.
All of a sudden, one day, a miracle.  A miracle that would appear to bring a happy ending.  A miracle that would – in theory – make Beth and her family whole once again, emotionally, physically, relationally.
And it is this journey – the journey after the miracle – that makes this book worth reading.  Real life is not often simple.  Relationships are complex and complicated.  Families are never perfect and rarely even functional.  Happy endings, while satisfying in the movies, are far from realistic.
Jacquelyn Mitchard tackles these difficult issues with keen insight.  We ache with Beth over the loss of her son…both the one kidnapped and the one she abandoned.  We champion her marriage and our desire to see it survive, knowing it's an against-all-odds proposition.  We find ourselves lost with her, vacillating between wanting to slap her across the face and shout "snap out of it!" to wrapping her in a blanket and gently suggesting "take it easy…you've been through so much."
The language is rough, but then so is the subject matter.  There is no solid bedrock of faith, only the hint of anger at a God that would allow such tragedy to occur.   But we are carried through the story as if we are a part of it, and we can understand, even empathize with such reactions.  And in the end, there is no Cinderella story.  Just like life, there is no easy solution, no quick fix, no cure-all.  We're left – much like the Cappadora family – to find our own solution, to come to our own conclusions, and to find an uneasy peace in the waning storm.
No more homework,
No more books,
No more teacher's dirty looks!
So begins the rhyme of summertime.  Lazy days with nothing to do.  No school projects.  No schoolwork.  No school activities.   Time to read what *I* want.  Time to do the things *I* want to do.
And I choose to read a book with the word "school" in the title.  Go figure.
This book was on my "unfinished business" list from 2009, and has happened before, I checked it out from the library only to discover that I have, in fact, read it already.  Or at least, I've read part of it already.  Those slippery brain cells of mine had no recollection of the ending so I either finished the book while I was sleeping, or never got all the way through it the first time.
I'm going with the latter option, although the first one isn't beyond the scope of possibility.
As is the case with most books, the content was overhyped on the book jacket.  While a pleasant read, and one  definitely enjoyed, there was no deep meaning, no lasting impact, no resonating message.  Katie, a pre-pubescent girl of 12 ("almost 15″ as she describes herself in the book), moves to Missouri with her father, a lifelong military man.  Distant and somewhat abusive, he busies himself with work, leaving Katie to find her own way through the tumultuous changes of adolescence.
Told from Katie's point of view, the author is skillful at weaving a tale that is both realistic and believable.  Katie's voice resonates with those who have experienced the thrill of a first crush and believed it to be true love.  We empathize with her passion, her dreams, and her struggle to find herself in a world that is both cruel and beautiful.
Light and easy, this book was a perfect way to start off my summertime reading.  Even if it was about school.
Do not be anxious about anything, but in everything by prayer and supplication with thanksgiving let your requests be made known to God.  And the peace of God, which surpasses all understanding, will guard your hearts and your minds in Christ Jesus.    Finally, brothers, whatever is true, whatever is honorable, whatever is just, whatever is pure, whatever is lovely, whatever is commendable, if there is any excellence, if there is anything worthy of praise, think about these things. What you have learned andreceived and heard and seen in me—practice these things, and the God of peace will be with you. (Phil. 4:6-9, ESV)
There's a meme that often floats around Facebook that goes something like "post one word about your day, then copy and paste and I'll do the same for you."  I don't usually participate in memes, but if I did, I could certainly give one word about this day, minus the whole cut-and-paste thing.
Exhilarating.
Emotional.
Humbling.
Exhausting.
Exciting.
Eye-opening.
Beautiful.
All of that in a span of 24 hours.  I assure you, it's s a day worth reading about.
While walking by the Sea of Galilee, he saw two brothers, Simon (who is called Peter) and Andrew his brother, casting a net into the sea, for they were fishermen.   And he said to them, "Follow me, and I will make you fishers of men."  Immediately they left their nets and followed him.   Matthew 4:18-20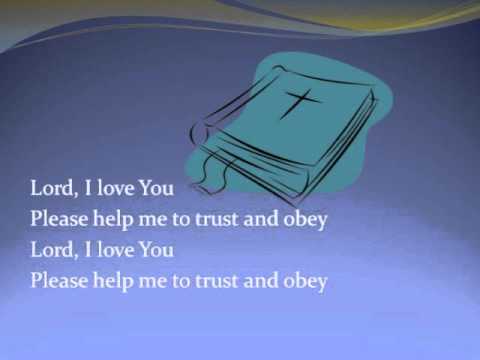 What He says we will do…
Where He sends we will go…
NEVER FEAR, only trust and obey!
The boys left fairly early this morning for a "guys road trip" of sorts.  Mike, having just returned from 6 weeks in the States, is still catching up on the state of the village and had some miscellaneous errands to run in Gulu Town.  He thought the guys might enjoy joining him on his adventure, as well as having the opportunity to visit the Bobi property, site of Village #2.  Because of the drive time – 3 or 4 hours each way – and the need for an early start, breakfast was light:  bread with butter and sugar, and tea or coffee.  Knowing I'd need more than that to make it through until lunchtime, I supplemented with some raisins in the hut.  Unfortunately, Winnie beat me to washing the dinner dishes from last night (they don't wash dishes in the dark), and by the time I finished breakfast she was nearly done with the rest, so I decided to be sure to be early to wash the lunch dishes.
Lindsey brought the morning devotional for just us girls.  She simply shared part of her faith journey from the last couple of years.  The lesson that resonated with me was this: I have already told you what to do.  Just obey.
Just obey.
Two simple words, but with a depth of meaning that is almost impossible to comprehend.  Two simple words, but with a cost of completion that is almost impossible to measure.  Two simple words to say, but not so simple to do.
Just obey.
For the past 6 years, that has been the call over my life and the cry of my heart.  My God, I *want* to obey.  I don't want to live my life *my* way.  I want to follow YOUR way.  I want to walk in YOUR path.  I want to experience YOUR blessing and YOUR favor.  But it's hard.  And I'm scared…scared of what it will cost me…what it will cost my family.  Lindsey's devotional this morning struck a chord deep within me, a powerful reminder to obey God regardless of whether or not I understand, of whether or not I can make sense of what He is asking me to do.
All He wants is for me to trust…and obey.
The human body has many parts, but the many parts make up one whole body. So it is with the body of Christ. 13 Some of us are Jews, some are Gentiles, some are slaves, and some are free. But we have all been baptized into one body by one Spirit, and we all share the same Spirit.

Yes, the body has many different parts, not just one part.  If the foot says, "I am not a part of the body because I am not a hand," that does not make it any less a part of the body.  And if the ear says, "I am not part of the body because I am not an eye," would that make it any less a part of the body?  If the whole body were an eye, how would you hear? Or if your whole body were an ear, how would you smell anything?

But our bodies have many parts, and God has put each part just where he wants it.  How strange a body would be if it had only one part!  Yes, there are many parts, but only one body.  1 Corinthians 12:12-20, NLT
When I awoke this morning – to the exuberant sounds of Mr. Alpha Rooster at 3AM and the mournful howls of lovesick Tiger dog – I wouldn't have considered this to be a special day.  In fact, it felt very much like a typical Monday. You mean I gotta get up??  NOW??!?  C'mon, just let me sleep until SEVEN!  Ten more minutes!!
Sure enough, I finally crawled down from my upper-bunk perch at around 7, quickly threw on some only-somewhat-dirty clothes, grabbed my Bible and my journal, and headed out to our dining area.  I always enjoy these few minutes I have to myself before breakfast.  Though there may be others out there, no one is expected to say much more than i buto maber (good morning, literally "how was your night?")  or respond with atye maber ("I am ok").  We sit in silence with only the incessant buzzing of the swarms of flies to disturb our peace.  This is my solitude: watching the sun rise over the trees, the morning mist hovering just above the grass, the cool air a refreshing change from the staleness of our hut and the stifling mosquito netting.  Each morning feels like a miracle, the dawning of new possibilities that excites a new awakening inside to the adventures ahead.
'Therefore all who devour you will be devoured;
And all your adversaries, every one of them, will go into captivity;
And those who plunder you will be for plunder,
And all who prey upon you I will give for prey.
'For I will restore you to health
And I will heal you of your wounds,' declares the LORD,
'Because they have called you an outcast, saying:
"It is Zion; no one cares for her."'

And they entered and took possession of it. But they did not obey your voice or walk in your law. They did nothing of all you commanded them to do. Therefore you have made all this disaster come upon them.  Behold, the siege mounds have come up to the city to take it, and because of sword and famine and pestilence the city is given into the hands of the Chaldeans who are fighting against it. What you spoke has come to pass, and behold, you see it. Yet you, O Lord GOD, have said to me, "Buy the field for money and get witnesses"—though the city is given into the hands of the Chaldeans.'"    The word of the LORD came to Jeremiah:  Behold, I am the LORD, the God of all flesh. Is anything too hard for me?  Therefore, thus says the LORD: Behold, I am giving this city into the hands of the Chaldeans and into the hand of Nebuchadnezzar king of Babylon, and he shall capture it. The Chaldeans who are fighting against this city shall come and set this city on fire and burn it, with the houses on whose roofs offerings have been made to Baal and drink offerings have been poured out to other gods, to provoke me to anger. For the children of Israel and the children of Judah have done nothing but evil in my sight from their youth. The children of Israel have done nothing but provoke me to anger by the work of their hands, declares the LORD.  Jeremiah 30:16-17, 31:21-30
Sundays are unique at the village.  For one thing, there is no work – of any kind – being done.  No construction, no building, no fixing.  Children have minimal chores, and the kitchen staff still cooks meals, but it is truly a day of rest.  Some of the staff and teachers leave the village for the weekend, going home to be with their families or spend time with friends and relatives.  Things are quiet, relaxed, unhurried.
This is the day that the LORD has made;
let us rejoice and be glad in it.  (Psalm 118:24, ESV)

Don't worry about anything; instead, pray about everything. Tell God what you need, and thank him for all he has done.  Then you will experience God's peace, which exceeds anything we can understand. His peace will guard your hearts and minds as you live in Christ Jesus…And this same God who takes care of me will supply all your needs from his glorious riches, which have been given to us in Christ Jesus.  (Phil. 4:6-7, 19, NLT)
Ahhh, Saturday.
At home, Saturday means a day to sleep in, to relax, to catch up on family time and do projects that I never seem to have time or resources to accomplish throughout the week.  It's a day for running errands, for organizing and planning for the week ahead, for fixing and mending and creating and resting.  It's busy, it's productive, and it's fun.
Saturdays at the village are a little different.
Sleeping in?  Notsomuch.  When you sleep with the lights on, it's just as light at 6AM as it is at 11 PM, so why stay in bed?
Relaxing?  Not really.  Not when there are chores to be done.  Not when you've got to wash – by hand – every stitch of clothing you own and get it on the line before everyone else takes up the space.  Not when you're responsible for cooking breakfast for your entire house of 18-25 girls.  Not when you've got to sweep and mop and slash and dig.
Running errands?  Are you kidding me?  You have no car, no license, and no stores to speak of anywhere around.  You do with what you have.  Any "errands" are taken care of by staff guys on their boda-bodas, mainly purchasing cases of bottled water for the weak-stomached muzungas.